Garden
What do you want
to see grow?
Garden is where you are.
DIGITAL BANKING DESIGNED TO GIVE YOU A BREATHER.
We do love seeing you in person, but we get that your schedule doesn't always line up with ours.
The Garden digital experience gives you anytime access to your money and all the tools you need to manage it. Need to talk to someone? Chat with us on our app and save a trip to the branch—it's secure, and you'll always chat with a real person.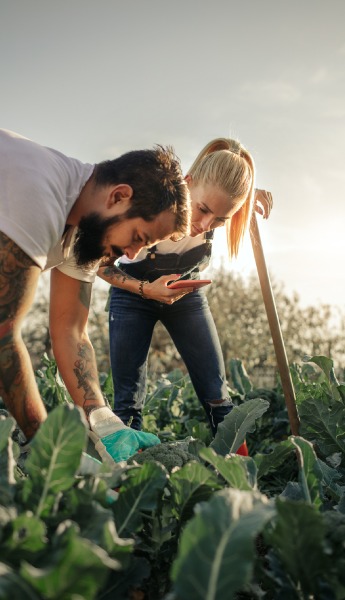 Homegrown & community-focused.
together, we can gather and grow. 
We believe a community flourishes together. That's why we're here to share tools and resources, to help you achieve your goals—both big and small—and to build up local businesses. 
What do you strive for?
A fruitful future is yours with a plan, a partner, and ready resources. Garden is all of the above.